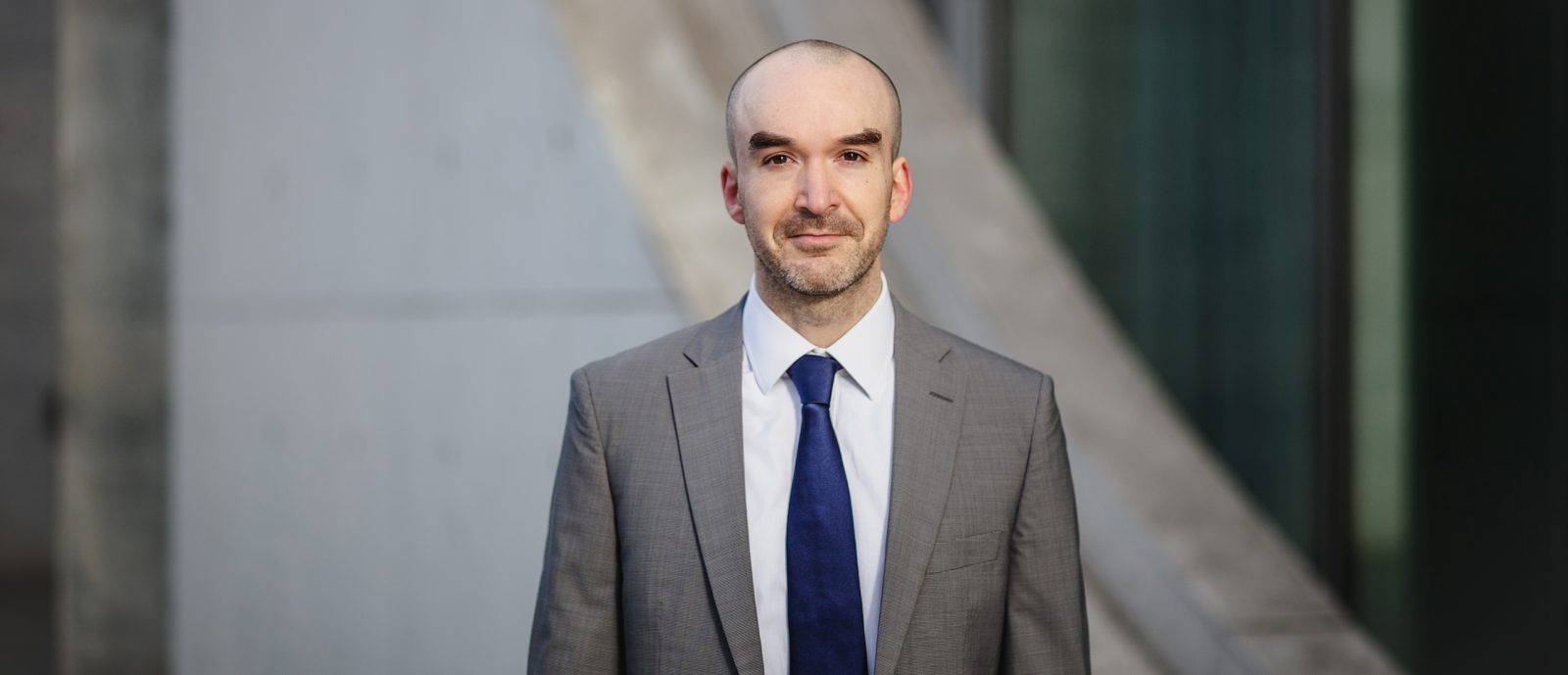 Born in 1976 in Hamburg; schooling in Dortmund, Valparaiso (Chile) and Koblenz; studied law at the University of Bonn; legal clerkships in Cologne and Bristol (UK).
Lawyer at the law firms Osborne Clarke, Aderhold, Marccus Partners, Classen & Fuhrmanns and, from 2013 onwards, at Lacore in Berlin. Foundation of the law firm Maturana-Nuñez in 2019.
André Maturana-Nuñez is an expert in litigation in the field of commercial law and also has extensive experience in property law, with a focus on commercial lease law. He mainly advises companies and entrepreneurs from the construction and real estate branch, start-ups and their shareholders as well as retailers and consulting companies.
André Maturana-Nuñez speaks German, English and Spanish.
Selected References
(1) The case was handled for the law firm Marccus Partners
(2) The case was handled for the law firm Osborne Clarke
(3) The case was handled for the law firm Lacore
Litigation concerning compensation payment after termination of property company; amount in dispute of 1,900,000 EUR
Lease negotiations for Berlin based indoor leisure park
Litigation for several developers of apps and websites
Lease negotiations for landlords and tenants concerning office and retail spaces
Litigation for a leading worldwide logistics provider, including litigation regarding a cooperation agreement, in the field of plant construction and for a cross-border, large-volume (amount in dispute of 17,000,000 EUR) claim (1)
Tenancy law consulting for negotiations on the leasing of the Atrium Tower (3)

Tenancy law consulting on the leasing of premises for private hospital

Litigation for shareholder of a start-up concerning compensation payment for company shares; amount in dispute of 2,000,000 EUR (3)
Tenancy law consulting for a Berlin start-up campus, especially in relation to important lease contracts as well as property law consulting concerning the acquisition of a further location (3)

Litigation for a large German supermarket chain with regard to supply relationships and leased premises for supermarkets (2)


Litigation for a public bank from Brandenburg in connection with corporate financing (3)

Property law consulting for negotiations on the acquisition of the 'Europacity Berlin' site (3)

Litigation for investors in a failed investment fund; amount in dispute of 10,000,000 EUR (3)
Tenancy law consulting for the leasing of part of the Special Airport Oberpfaffenhofen (3)
Numerous lease negotiations for Berlin start-ups and other companies (e.g. from the film industry, personnel services) regarding the leasing of commercial premises (3)

Litigation regarding wind farms (3)
Litigation for a leading German vegetable producer in a supplier dispute (3)
Litigation for company in the hotel industry (3)
Tenancy law consulting with regard to the acquisition of the Berlin start-up 6 Wunderkinder by Microsoft (3)